Events may be affected by Covid-19 protocols!
While Historic Theatre Photos endeavors to ensure event information displayed on our website is kept accurate and updated, however during this volatile time there may be changes to events at theatres which we are not aware of. In particular, proof of vaccination and/or negative Covid-19 test results may be a condition of entry. Some vents may also have been cancelled. You are therefore strongly encouraged to check the status of events directly with the venue and/or event provider. Historic Theatre Photos cannot be held responsible for incorrect event information posted on this website in good faith and later updated elsewhere without our knowledge.
Thank you for your understanding.
<< Go Back up to Special Events Index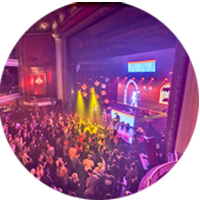 This events guide features all the information we have on events. The guide covers theatres featured on this website so you may wish to check local listings for any additional theatre tours available. Enjoy your event!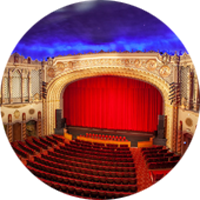 "The Maltese Falcon"
18th October 2021, 6:30pm
This event has passed and is shown for archival purposes only.
The Friends of the Orpheum Theatre

present "The Maltese Falcon"

at Orpheum Theatre – Phoenix in celebration of the 80th anniversary of the film.
Maltese Falcon made its debut in October of 1941 and is still considered one of the greatest films of modern time. Starring the charismatic Humphrey Bogart, Maltese Falcon is one to be experienced in Phoenix's original movie house.
Guests are invited to enjoy the digitally remastered classic in one of the most beautiful and historic venues in downtown Phoenix. Expect some theatrical surprises throughout the show, making this a once in a lifetime cinematic experience.
Duration 1 hr, 40 mins. Tickets $16 (Child 12 and under $11).
Click here to go to the event website.

Photographs copyright © 2002-2021 Mike Hume/historictheatrephotos.com unless otherwise noted.
Text copyright © 2017-2021 Mike Hume/historictheatrephotos.com.
For photograph licensing and/or re-use contact me here.
| | | | |
| --- | --- | --- | --- |
| Follow Mike Hume's Historic Theatre Photography: | | | |