America's Got Talent
9th August 2022, 1:30pm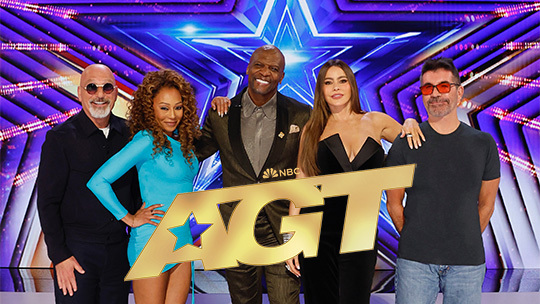 Join Simon, Sofia, Heidi, Howie, and Terry in the live studio audience. Be a part of the star-studded audience and watch the country's best performers live.
The 17th season of "America's Got Talent" returns with a new set of aspiring performers looking to compete for the ultimate $1 million prize. This season promises to deliver some of the wildest acts to ever grace the AGT stage.
With the show open to acts of all ages, "America's Got Talent" continues to celebrate the variety format like no other show on television. Year after year, "America's Got Talent" features a colorful array of singers, dancers, comedians, contortionists, impressionists, magicians, ventriloquists and hopeful stars, all vying to win America's hearts and a $1 million prize.
THERE ARE TWO TICKET DISTRIBUTIONS EACH SHOW DAY TO MINIMIZE LINES. PLEASE CHOOSE JUST ONE ARRIVAL.
To be eligible to attend, you must FULLY VACCINATED and have had your second shot of Moderna or Pfizer or 1 shot of J&J no later than 14 days before the date on this ticket OR a negative PCR COVID test within 48hrs of the date on your ticket. We do not provide tests.
Click here to go to the event website.