Atmospheric theatres were a phase in theatre design which followed the grand American theatres and movie palaces of the 1910s and early 1920s, largely modeled on the design of European opera houses; but before the Great Depression hit leading to levels of austerity coupled with the desire to move away from opulence, and instead embrace a streamlined modernistic approach with an eye to the future, employing new materials such as aluminum extrusions, pressed sheet metal, vitrolite, bakelites, and plastics.
Instead of the formal, box-like symmetrical designs of traditional theatre auditoria, atmospheric theatres were typically asymmetrical and more playful in their design. Atmospherics were most commonly Mediterranean or Spanish courtyards or garden settings, above which soared a blue sky, often with clouds drifting lazily past thanks to new technologies for the 1920s, enabling the projection of moving cloud effects using light.
The atmospheric theatre style wasn't just about creating dazzling effects for the patron: Atmospherics were also very much about the economics of running a theatre. Atmospherics cost less to build than traditional theatres – which were differentiated from atmospheric theatres by being called "hard tops" in the United States, usually sporting an expensive central chandelier, a richly detailed plastered classical ceiling perhaps with gilded lines and accents, cherubs and caryatids adorning and supporting the balconies and boxes, and classical detailed murals.
In contrast, the atmospheric theatre design called for a simple rounded plaster dome ceiling, at a time when construction costs had escalated after the First World War and wages for ornamental plasterers had reached an all-time high.
The pioneer of the atmospheric theatre style, prolific theatre architect John Eberson, said "My idea for the atmospheric theater was born in Florida. I saw the value of putting nature to work and so have borrowed the color and design that are found in the flowers and the trees. The inhabitants of Spain and southern Italy live under the sun and enjoy the happiness nature affords them. So I decided their architecture probably would provide the firm foundation for a theater."
Eberson also devised a business model which saw his own centralized studio, staffed with dedicated master plasterers, create statuary, moldings, and architectural components which he would then re-use across multiple theatre designs, rearranging the separate elements into different settings, thereby reducing the cost of building a theatre simply through the economics of reuse.
The model also meant that Eberson could control the quality of product from start to finish by using his own master plasterers and installation crews. Construction on-site was simplified and therefore costs reduced because ready-made statues and architectural elements arrived in crated packages and just needed assembled on-site by Eberson's traveling construction team, and then painted.
Back in 1923, the movie and theatre going public flocked toward this new escape into exoticism. Theatre owners loved the lower cost and faster time to build, Eberson had no end of commissions to take up, and thus the fascination with Atmospheric Theatres was born.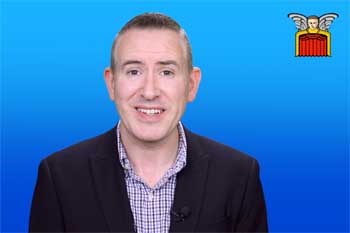 Atmospheric Theatres presentation for the Los Angeles Historic Theatre Foundation
Mike has lectured extensively on atmospheric theatre styles, and has also created a 70-minute video all about the style, its background, development, history, prolific architects, and legacy. Contact Mike here

if you're interested in seeing the video (not public for copyright reasons).
You can view Mike's continually-updated map of extant atmospheric theatre on Google Maps by clicking here

.
For additional research and information on John Eberson, inextricably linked with the atmospheric theatre style, refer to the paper "John Eberson and the Development of the Movie Theater: Fantasy and Escape" (2003) by Celeste M. Williams & Dietmar Froehlich.
Atmospheric theatres featured on this website:
Below we present a rough draft list of extant and demolished atmospheric theatres from around the world. This is a work in progress and there is much data to include, such as architect information, photos, and details of current usage for those theatres not operating as originally intended.
Stay tuned for additional and enhanced information!
Extant Atmospheric Theatres
Chinese

Cinemex Real (Mexico City, Mexico)

Dutch Village

Holland Theatre (Bellefontaine, Ohio, USA)

Egyptian

Egyptian Theatre (DeKalb, Illinois, USA)
Odeon Streatham (London, England, UK)
Parkway Theatre (Oakland, California, USA)
Peery's Egyptian Theater (Ogden, Utah, USA)

French

Varsity Theatre (Evanston, Illinois, USA)

Hispano-Italian

Coronado Theatre (Rockford, Illinois, USA)
Paramount Theatre (Abilene, Texas, USA)
Rose Blumkin Performing Arts Center (Omaha, Nebraska, USA)

Indian

Civic Theatre (Auckland, New Zealand)
Visalia Fox Theatre (Visalia, California, USA)

Islamic

Fox Theatre (Atlanta, Georgia, USA)

Japanese Tea Garden

Redford Theatre (Detroit, Michigan, USA)

Mesoamerican

Aztec Theatre (San Antonio, Texas, USA)
Sierra Maestra (La Habana, Cuba)

Mexican Baroque

Keith-Albee Theatre (Huntington, West Virginia, USA)

Moorish / Moorish Revival

Avalon Regal Theater (Chicago, Illinois, USA)
Missouri Theater (St Joseph, Missouri, USA)
Paradise Center for the Arts (Faribault, Minnesota, USA)
Rialto Cinema (Dunedin, New Zealand)

Greek

Greek Agora

Peristyle Theater (Toledo, Ohio, USA)

Greek Courtyard

Alex Theatre (Glendale, California, USA)
Latchis Theatre (Brattleboro, Vermont, USA)

Italian

Italian Courtyard

Capitol Theatre (Pretoria, South Africa)
Capitol Theatre (Filnt, Michigan, USA)
Copernicus Center (Chicago, Illinois, USA)
Hershey Theatre (Hershey, Pennsylvania, USA)
O2 Academy Brixton (London, England, UK)
Paradise Theater (New York - The Bronx, New York, USA)
Patio Theater (Chicago, Illinois, USA)
Saenger Theatre (New Orleans, Louisiana, USA)
Stanley Theater (Jersey City, New Jersey, USA)

Italian Garden

Capitol Theatre (Sydney, New South Wales, Australia)
Forum Melbourne (Melbourne, Victoria, Australia)
Fountain Square Theatre (Indianapolis, Indiana, USA)

Medieval

Medieval Courtyard

Cameco Capitol Arts Centre (Port Hope, Ontario, Canada)
Ramona Theatre (Frederick, Oklahoma, USA)
Uptown Theater (Kansas City, Missouri, USA)

Medieval Village

Chateau Rochester (Rochester, Minnesota, USA)

Pseudo-Atmospheric

Abstract Atmospheric

Avalon Theatre (Avalon, California, USA)

Revival Atmospheric

Crest Westwood (Los Angeles, California, USA)

Semi Atmospheric

Poncan Theatre (Ponca City, Oklahoma, USA)

Spanish

Andalusian Gardens

Civic Theatre (Akron, Ohio, USA)

Andalusian Village

Arlington Theatre (Santa Barbara, California, USA)
Spanish Hall (Blackpool, England, UK)

Mediterranean Courtyard

Campbeltown Picture House (Campbeltown, Scotland, UK)
Lido Theatre (The Pas, Canada)
Tampa Theatre (Tampa, Florida, USA)

Mediterranean Garden

Carpenter Theatre (Richmond, Virginia, USA)
Russell Theatre (Maysville, Kentucky, USA)

Mediterranean Village

Indiana Roof Ballroom (Indianapolis, Indiana, USA)
Polk Theatre (Lakeland, Florida, USA)

Spanish Baroque

Louisville Palace Theatre (Louisville, Kentucky, USA)

Spanish Castle

Golden State Theatre (Monterey, California, USA)
State Theatre (Lexington, Kentucky, USA)

Spanish Courtyard

Alhambra Theatre (Hopkinsville, Kentucky, USA)
Bama Theatre (Tuscaloosa, Alabama, USA)
Cineteca Alameda (San Luis Potosi, Mexico)
Crown Uptown Theatre (Wichita, Kansas, USA)
Emanuel Evangelist Temple (Milwaukee, Wisconsin, USA)
Fox Theatre (Hanford, California, USA)
Granada Theater (Minneapolis, Minnesota, USA)
Granada Theatre (Sherbrooke, Quebec City, Canada)
Indiana Theatre Event Center (Terre Haute, Indiana, USA)
Merced Theatre (Merced, California, USA)
Music Box Theatre (Chicago, Illinois, USA)
Newark Gospel Tabernacle (Newark, New Jersey, USA)
Odeon Richmond (Richmond, England, UK)
Orpheum Theatre (Wichita, Kansas, USA)
Palace Theatre (Canton, Ohio, USA)
Palace Theatre (Marion, Ohio, USA)
Paramount Theatre (Anderson, Indiana, USA)
Ramova Theatre (Chicago, Illinois, USA)
Ritz Ybor (Tampa, Florida, USA)
Rivoli Theatre & Pizzeria (La Crosse, Wisconsin, USA)
State Theatre (Kalamazoo, Michigan, USA)
Tabernacle of Prayer Lifeline (New York - Queens, New York, USA)

Spanish Deco

Le Grand Rex (Paris, France)

Spanish Garden

7th Street Theatre (Hoquiam, Washington, USA)
Avalon Atmospheric Theater (Milwaukee, Wisconsin, USA)
Hollywood Warner (Hollywood, California, USA)
Lensic Theatre (Santa Fe, New Mexico, USA)
Meyer Theatre (Green Bay, Wisconsin, USA)
Olympia Theater (Miami, Florida, USA)
Plaza Theatre (El Paso, Texas, USA)
Stefanie H. Weill Center for the Performing Arts (Sheboygan, Wisconsin, USA)
Texas Theatre (San Angelo, Texas, USA)

Spanish Renaissance

Orpheum Theatre (Phoenix, Arizona, USA)

Spanish Revival

Mayfair Theatre (Ottawa, Ontario, Canada)

Spanish Villa

Majestic Theatre (San Antonio, Texas, USA)
Paramount Theatre (Austin, Minnesota, USA)
Roxy Theatre (Saskatoon, Saskatchewan, Canada)

Spanish Village

Aragon Ballroom (Chicago, Illinois, USA)
Palace Theater (Oakland, California, USA)
Plaza Theatre (Palm Springs, California, USA)
UCKG Rainbow Theatre (London, England, UK)
Demolished Atmospheric Theatres
Italian

Italian Garden

Ambassadors Theatre (Perth, Western Australia, Australia)
Loew's 46th Street Theatre (New York - Brooklyn, New York, USA)
Majestic Theatre (Houston, Texas, USA)

Pseudo-Atmospheric

Maverick Atmospheric

Kelvin Cinema (Glasgow, Scotland, UK)
Orient Cinema (Glasgow, Scotland, UK)

Semi Atmospheric

Southtown Theatre (Chicago, Illinois, USA)

Spanish

Spanish Baroque

RKO Keith's Theater (New York - Queens, New York, USA)